Home
Dear Colleagues and Friends,
It is a great pleasure to invite you to attend the 1st Iberian Symposium on Functional Organic Polymers (ISFOP2023) which will be held in the 11th and 12th of May 2023 at the University of Aveiro. We also invite you to enjoy the Art Nouveau architecture and gorgeous canal boats in the beautiful city of Aveiro.
The Symposium will focus on the design and synthesis of a wide range of functional organic polymers including electroactive, chiral, porous (POPs, COFs) and bio-inspired polymeric materials. The symposium will also explore the fascinating properties of organic polymers and their processing towards energy, electronics, biomedical or environmental applications. Some of the topics covered by the symposium will be: organic batteries, organic thermoelectrics, tissue engineering, chiral polymers and Covalent Organic Frameworks (COFs). This symposium will also serve to stimulate collaboration between research groups from Spain and Portugal.
We already have an exciting lineup of invited talks:
Thomas Bein (LMU)

Daniele Mantione(Polymat)

Rebeca Marcilla (IMDEA Energy)

Josep Puigmartí-Luis (UB)

Ester Vázquez (UCLM/IRICA)

João Mano (U. Aveiro/CICECO)

Mariano Campoy-Quiles (ICMAB-CSIC)

Laura Salonen (U. Vigo/CINBIO)

Carmen Freire (U. Aveiro/CICECO)

Félix Zamora (UAM)

Ana Rita C. Duarte (UNL)

Félix Freire (USC-CIQUS)

Nagore Ortiz-Vitoriano (CIC EnergiGUNE)

Aurelio Mateo-Alonso (Polymat)
The programme will further include oral and poster presentations, in a good balance while promoting mostly the interaction between scientists.
We very much look forward to welcoming you in Aveiro.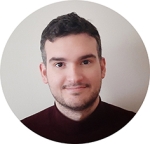 Manuel Souto Salom
Department of Chemistry
University of Aveiro - CICECO